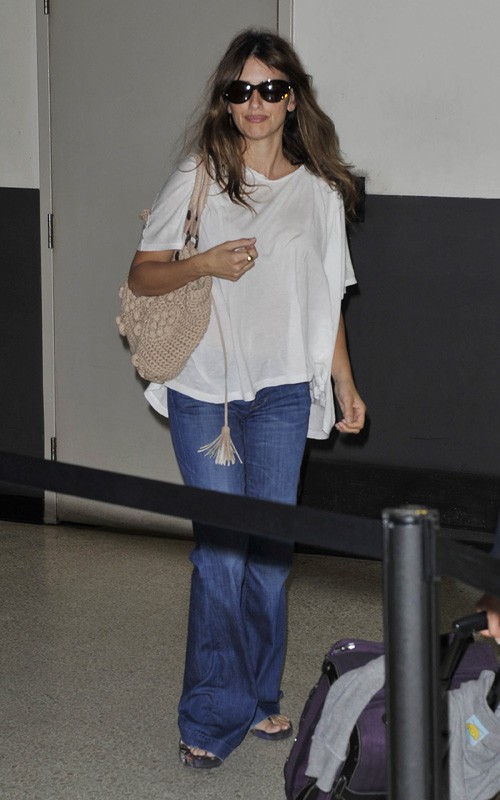 She's always on the go, and yesterday (June 1) Penelope Cruz was spotted at LAX International Airport.
The "Vanilla Sky" babe looked cute and casual as she made her way through the terminal in a white top with flair-legged jeans and sandals.
Having made a cameo in "Sex and the City 2," Penelope made quite an impression on her co-star Chris Noth.
Noth told press, "I thought it [Cruz's role] was far too short! But it was a lot of fun. She's very warm and down-to-earth and it was a really pleasant flirtation. It's also a fun tease for the audience who thinks, 'Oh, he's going back to his old ways! I know he is!' It's been a long ride - Big has gone from a man with a cool head to a warm heart. But people like the big wolf part of him."
USTIMESでは、面白いネタを募集しています。ネタの投稿はこちら