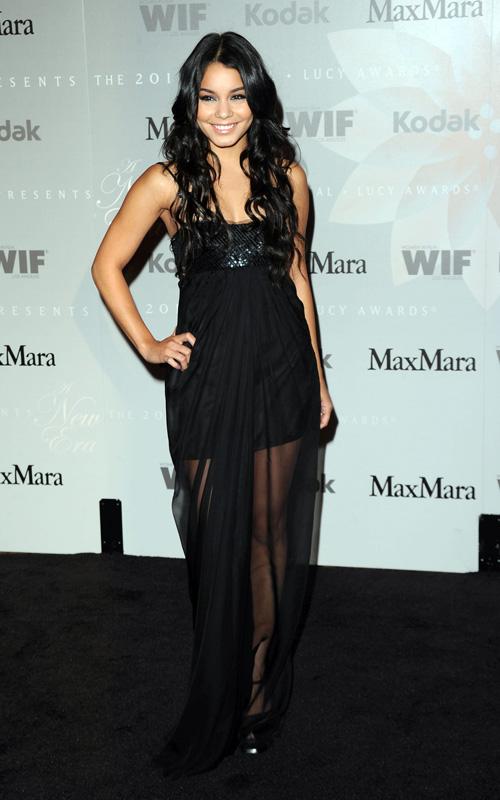 She's always up for a swanky shindig, and last night (June 1) Vanessa Hudgens was spotted at the 2010 Crystal + Lucy Awards.
The "High School Musical" babe looked amazing as she arrived at the Hyatt Regency Century Plaza in Century City sporting a leggy sheer black dress and a big smile.
Miss Hudgens looked to be having a marvelous time as she mingled with fellow celebs like Nikki Reed and Courteney Cox before taking the stage to give a speech to the crowd.
In related news, Cox said she'd love to have Vanessa's main man Zac Efron on her show "Cougartown." "Zac Efron would be perfect, but he probably has too much confidence to be real prey for a cougar."
USTIMESでは、面白いネタを募集しています。ネタの投稿はこちら