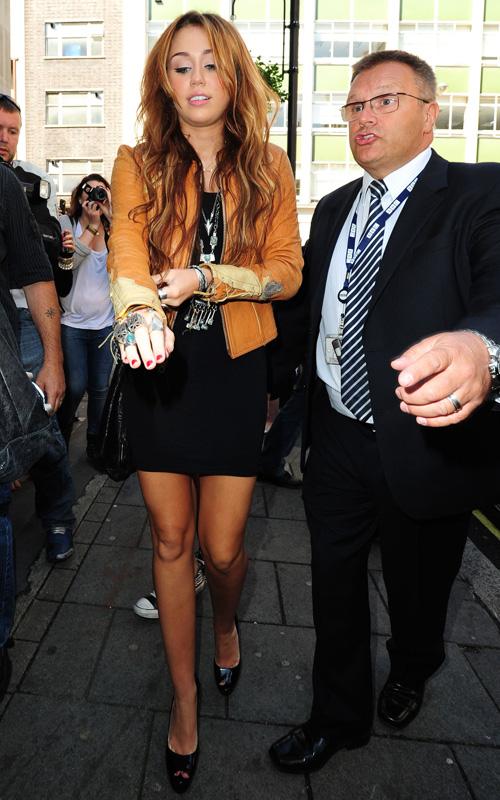 Continuing her trek through Western Europe, Miley Cyrus was spotted arriving at BBC Radio 1 studios in London, England today (June 2).
The "Last Song" babe was all smiles as she made her way past fans and paparazzi, looking hot in a light brown jacket with a black dress.
Last night, Miley was over in Paris, France where she gave a breathtaking concert at the intimate 1515 nightclub venue.
Miss Cyrus added some serious sex appeal to her arsenal, sporting a black midriff-bearing top and tight black shorts onstage.
USTIMESでは、面白いネタを募集しています。ネタの投稿はこちら